06
Pax Tecum Filomena: Una Canción Para Ti
by Muriel Hasbun
Saddle stitch, self-cover with rubber-stamped obi band
32 pages
5.5" ✕ 8"
2023
Edited by Martha Naranjo Sandoval
Designed by Aline Enríquez
$20
Muriel Hasbun grew up in El Salvador. Her paternal family was Christian Palestinian. Pax Tecum Filomena: Una Canción Para Ti is an ode to her paternal cousin, Janet Samour Hasbun, who joined the Ejército Revolucionario del Pueblo (ERP) during the Salvadoran Civil War.

"Janet's photograph had come into my consciousness like a lightning bolt. It was then, as I stared at it, dumbfounded, at the Museo de la Revolución, that I remembered what my father had told me. That he had been asked to identify Janet's body after she was captured, tortured, and killed in 1984. But his dental archive could not produce casts or X– rays of her smile. She had not been his patient.

I only remembered Janet through the eyes of a ten-year-old. She had been a beauty queen, with long, black hair... But the way she held the M-16 in the photograph was an utterly different reality, unspoken, untold. Janet had become Comandante Filomena.

Years later, I discovered Janet in my father's family photos. This new album finally brings together Janet and Filomena amidst our family and our country.

May you rest in peace, Filomena.

Here's a song for you."
—MH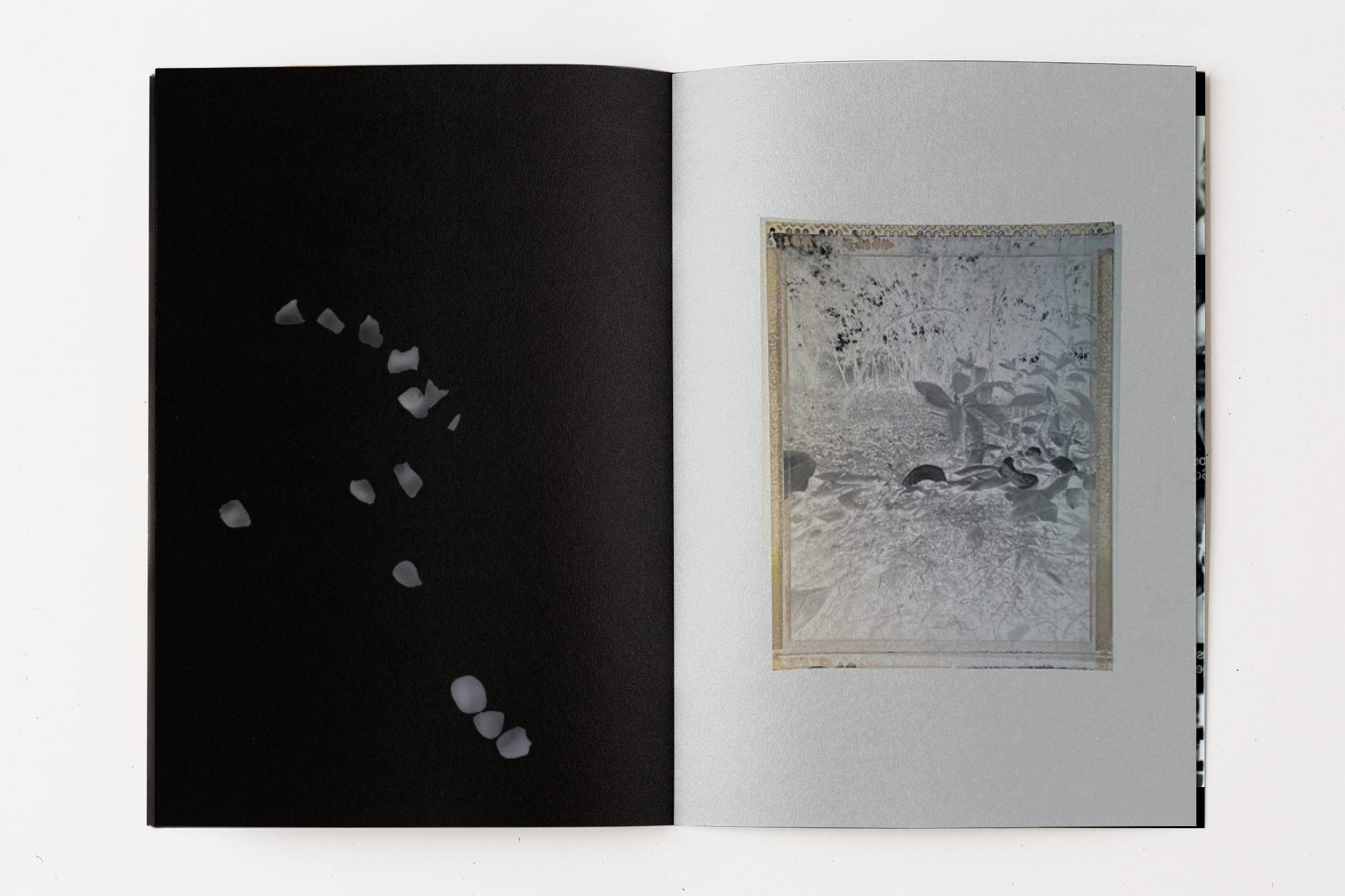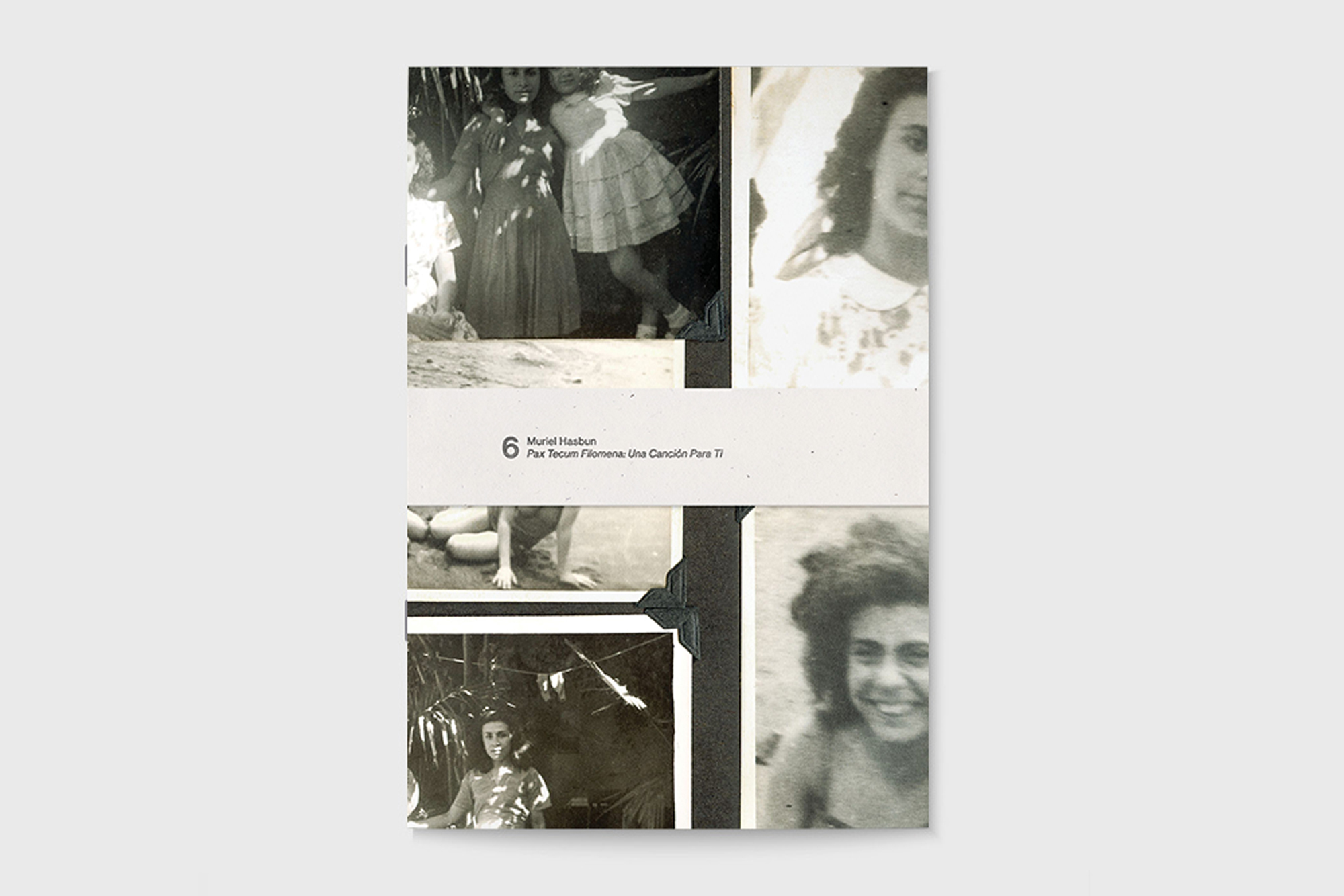 Muriel Hasbun is an artist and educator. A descendant of Salvadoran and Palestinian Christians on her paternal side and Polish and French Jews on her maternal side, Hasbun grew up in El Salvador, where she lived until 1979, at the start of the Salvadoran Civil War. She moved to France and then the United States to study, settling in Washington, DC, where she has since worked as an artist and professor of photography.

In her work she explores identity and memory, using her personal story to examine collective histories through photography, video, and installation from the late 1980s to the present.

Hasbun is the recipient of numerous distinctions, including the Estelle Lebowitz Endowed Visiting Artist at Rutgers University, FY21 AHCMC Artist & Scholar Grant, 2014 Smithsonian Artist Research Fellowship, Museums Connect grant of the U.S. Department of State and the American Association of Museums, Fulbright Scholar Grant, among others. Tracing Terruño, a survey of her work, was exhibited at the International Center of Photography in 2023. Her work has also been internationally exhibited at Houston Center for Photography, Whitney Museum of American Art, SWAB Barcelona, University of New Mexico Art Museum, Centro Cultural de España in San Salvador, Smithsonian American Art Museum, the Maier Museum of Art, Mexican Cultural Institute, the 50th Venice Biennale, Centro de la Imagen, Mexico City, Musée de l'Arles Antique at the 29ème Rencontres Internationales de la Photographie d'Arles, and numerous others. Her photographs are in numerous private and public collections, including the Whitney Museum of American Art, the Art Museum of the Americas, D.C. Art Bank, En Foco, Lehigh University, El Museo del Barrio, International Development Bank, Smithsonian American Art Museum, University of Texas-Austin, Turchin Center for the Arts, and the Bibliothèque Nationale de France.