05

La Luz También Viaja by Genesis Báez
Limited Print Edition
2022
Edition of 5 copies
Signed and numbered

Contains:
Book
Print
Hand stamped envelope
Numbered print slipcase

$250

Images are visualizations, real product might vary slightly.
Pre-orders will be fullfilled in October 2022.

Print
Parting (Braid), 2021.
Archival pigment print
310 gsm
7" ✕ 5"

Book
Saddle stitch, self-cover
With limited edition obi band
32 pages
17 plates
5.5" ✕ 8"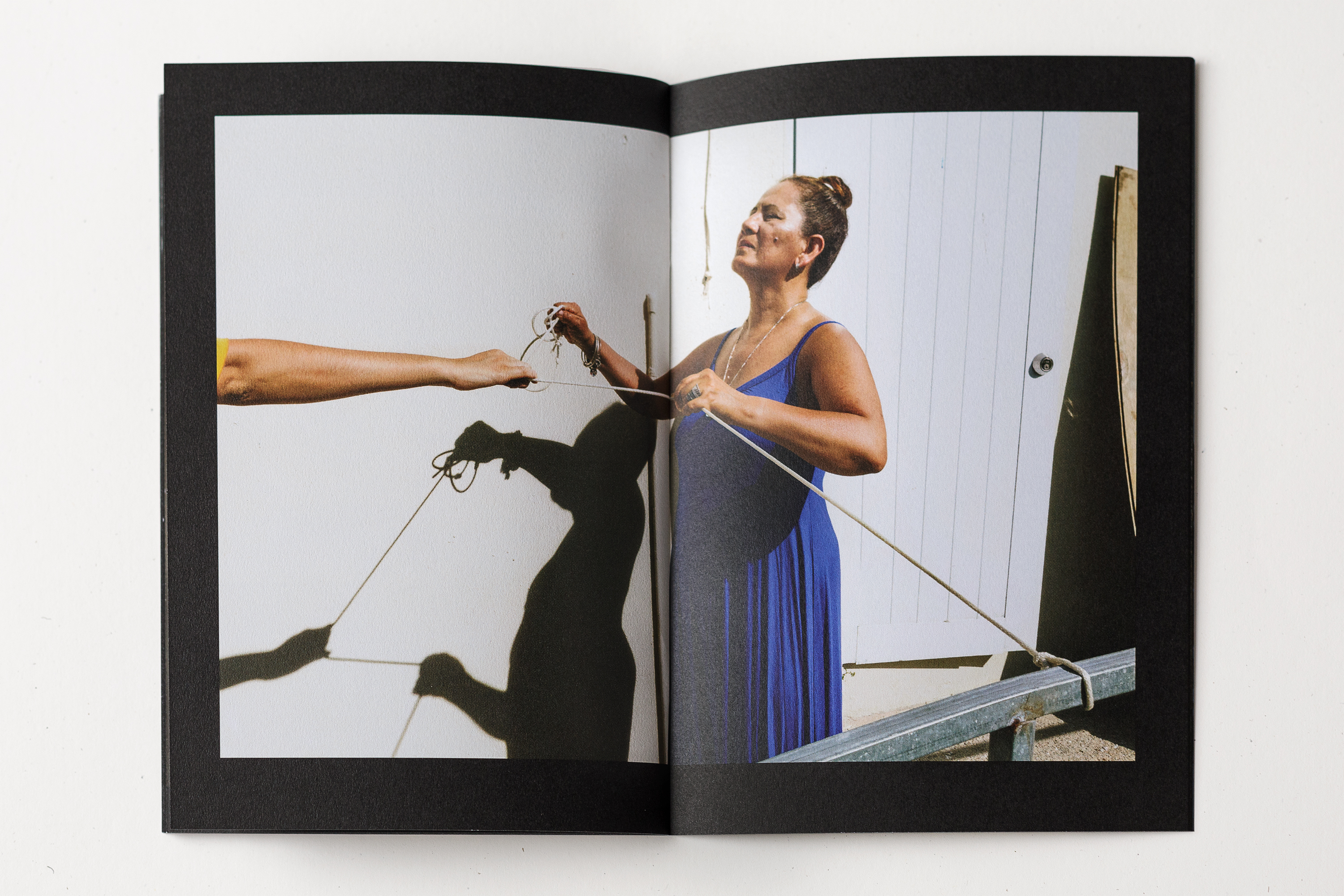 Edited by Martha Naranjo Sandoval
Designed by Aline Enríquez

Genesis Báez was born in Massachusetts to Puerto Rican parents who had migrated there in the 1980s. La Luz También Viaja (Light Also Travels) brings together a selection of photographs from an ongoing body of work made in Puerto Rico and the Northeast US. In these, she images landscapes, constructs still lives, and enacts gestures with women from her family or with women who remind her of them.

"I photograph to trace the invisible threads that connect people and places otherwise separated by time and distance. The light carving a portal in Massachusetts is the same light bouncing off a mirror shard in Puerto Rico.

The images emerged from reflecting on the ways people relate to place, history, imagination, and community in the dispersion of diasporic life. I imagine and photograph scenes that give shape to the fragmented and temporal experiences of existing in between. Through this work, I consider how belonging may be conjured from fragments." —GB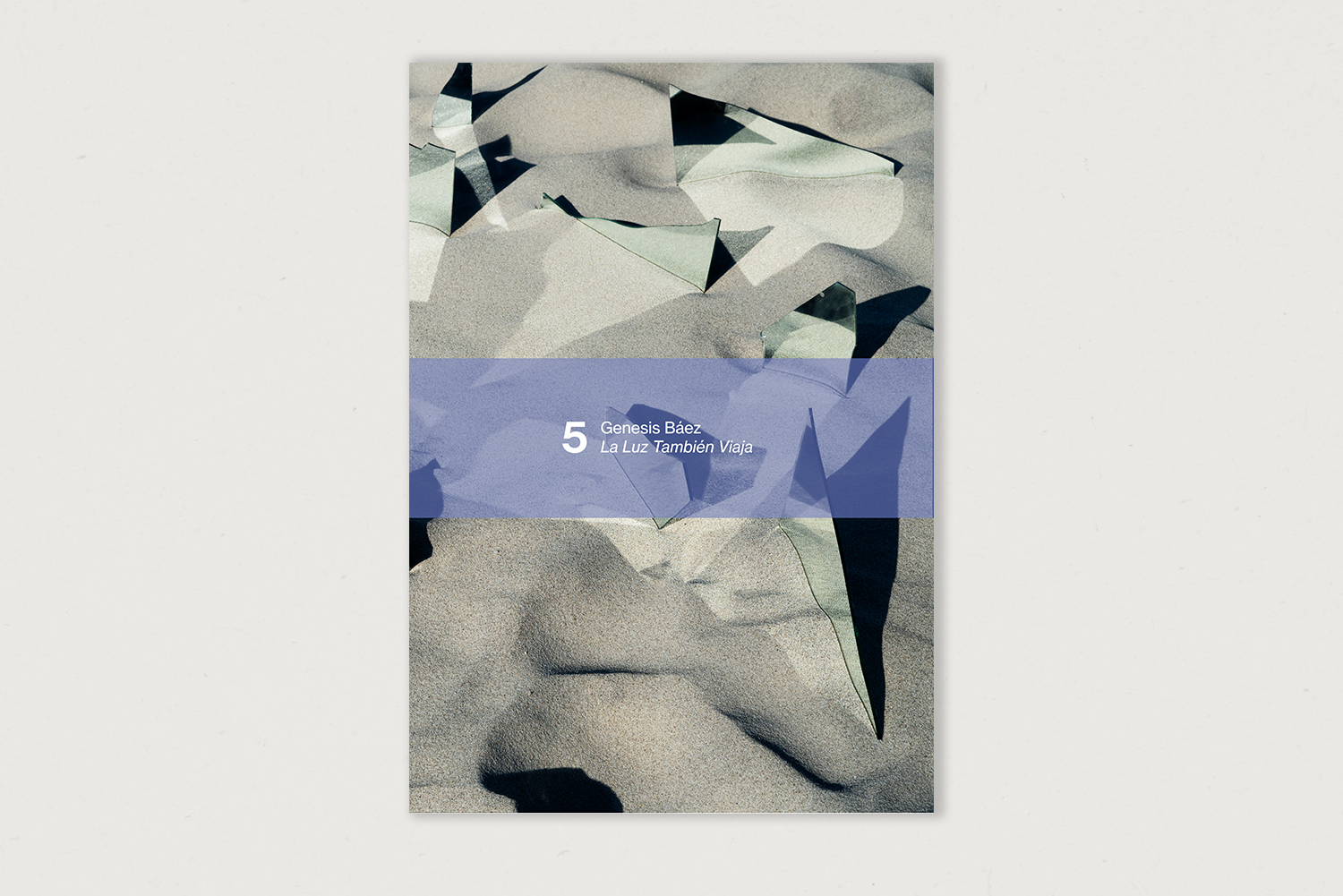 Genesis Báez is an artist based in Brooklyn, NY. Born in Massachusetts, Báez was raised in both the Northeast US and in Puerto Rico.

Working predominantly in photography, her work considers how people shape and relate to place, history, imagination, and community. Her recent works explore the latter in the context of diasporic life.

Báez holds an MFA from Yale University, a BFA with honors from MassArt, and is an alumna of the Skowhegan School of Painting and Sculpture. She has exhibited her work internationally, including ARCO Madrid with Ponce & Robles, Huxley Parlour in London, Yancey Richardson in New York, and CHART in New York. Her work has appeared in publications such as Aperture and BOMB. Báez currently teaches at the Pratt Institute and The New School.